Hello, I'm
Donovan Lo
Web Developer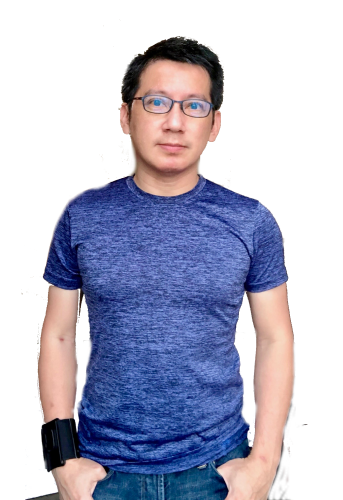 Hello, I'm
Donovan
Web Developer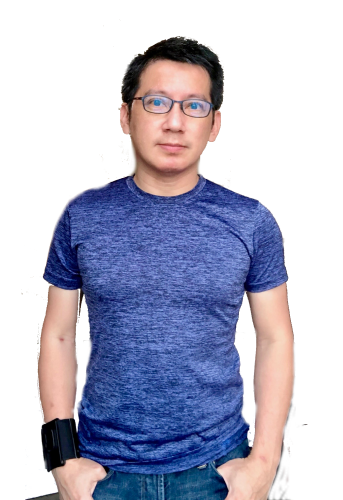 Bio
I am always challenging myself to find a better way to getting things done. I believe that there are great potential in every individual; I enjoy helping others to move forward, grow, and reach their fullest potential. I disagree with others description of me as a perfectionist, I just take pride in my work.
Although I'm IT by training and starting off my career in IT sector. Life has taken me in another direction. I join the nonprofit sector for more than a decade ago. As an independent, self-initiated person, I undertook complex assignments, met deadlines and delivered.
With my IT background and being open to ideas, I was able to find and understand the logical connections between them. I have an efficient perception of reality, and together with strong analytical skills, I am able to solve problems systematically, identify needs, and develop innovative strategies for long term sustainable programmes supported with the best evidence and practice.
I have gained experience in the variety of projects I involved. I have started an organisation from scratch, led teams and grown their capabilities. I have set up strategic directions, developed business models, operationalised work processes and overseen different programmes targeting different groups. I have collaborated with ministries, statutory boards, corporations and non-profit groups to facilitate the successful delivery of these programmes.
I advanced my career, led teams, achieve things I never thought I am able to. I led an interesting and exciting career life, going places, meeting people from different sectors and across the globe.
It was a face-paced career progression, leaving me no time to do the things I like: software development. Life has changed me, unlike the time I left the IT sector as just a coder, I came back, packed with real world hands on experience in different areas, like accounting and business workflow,
Equipped with the new knowledge of the new technologies, it's another challenge for myself, to look for my childhood dreams, to see how far I can go in software development.
Value Proposition
Result oriented cross-sector skillset and hands-on experience including project management, strategic planning, system analysis and workflow improvement.
Motivators
Leadership needs to be about helping others become the best they can be
One's mind, once stretched by a new idea, never regains its original dimensions.
Knowledge not shared is knowledge wasted.
Ideas built on Ideas.
A question worth answering more than once is an answer that should be recorded down somewhere.
Just when the caterpillar thought the world was over, it became a butterfly.
Interest
Volunteering
Reading - Online article (Leadership, HR, IT)
Home Improvement (incl. Smart devices)
I got to know Donovan while volunteering at the Stroke Support Station. And I have worked with him (seen him work) on several occasions.

I found Donovan to be a strategic leader that knows how to articulate his thoughts well. A man with few words but a big heart and passion to serve.
Mr Donovan Lo is an adviser for Lotus Eldercare and I have worked with Mr Lo on several projects to date. Mr Lo works well under pressure and is very approachable and relatable at work.
Mr Lo works very well with his superiors and subordinate alike and is well liked by all. He is very systemic and thorough in problem solving and has a deep sense of responsibility.
-Dr Tan Jit Seng, Director,
Lotus Elder Care
When I first joined Action for AIDS as a programme coordinator about 10 years ago, Mr. Donovan Lo was my immediate reporting superior. He was later promoted to become the executive director, it is commendable for Mr. Lo's way of interacting with the employees and the actions he takes to encourage our team's success.

As a public health programmer specializing in partnerships and advocacy, I am continually amazed by the skills he possess to navigate in this complex field. He is always willing to mentor on questions related to programme design and the coordination and mobilisation of stakeholders.

During his term as the executive director, Donovan was a key player in the success of the programmes, but his long-term planning have helped paved the way for the organisation to grow, and today we are continue to play an important role in the prevention of new HIV infection, and ultimately the ending of HIV transmission and AIDS in Singapore by 2030.
-Avin Tan, Advocacy and partnerships manager,
Action for AIDS
Membership
Mensa Singapore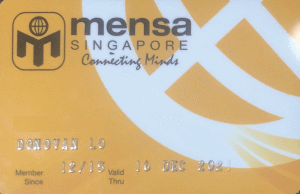 MBTI Profile
The Architect - INTJ